Date And Time
Tues, 13 October 2020
13:00 – 14:30 BST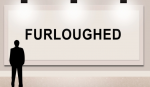 Life After Furlough: Bringing Back and Building Your Team for Success - incorporating the York Professionals AGM (Virtual Event)
Whilst the furlough scheme draws to a close on 31 October the process of bringing people back into the workplace isn't as simple as just unlocking the door. Understandably, after several weeks in lockdown and months on furlough, some employees will be fearful of returning to a new kind of normal.
Hear from HR experts about how honest conversations can help break down barriers and ensure people feel valued and part of the team once again. Compassionate leadership, upfront planning and keeping the conversation going will be key in the transition of returning to work.
Bookings
To book your place email admin@york-professionals.co.uk.
This event is open to York Professionals Members only.
< Back to all events
Date And Time
Tues, 13 October 2020
13:00 – 14:30 BST