Date And Time
Wed, 17 February 2021
12:00 – 13:30 BST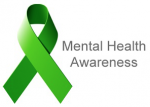 Making Space for Mental Health
Mental health has never been higher on the agenda and one thing is for certain - the Covid pandemic has made us all stop and think about our own mental health whilst highlighting the importance of positive mental wellbeing in today's society.
There's no getting away from it - the coronavirus pandemic is impacting on all our daily lives. Job insecurities and worries, money issues, the trials of home schooling and loneliness of remote working all impact on our mental wellbeing which is why we all need to make space for mental health.
Join us on Wednesday 17th February for our 'Making Space for Mental Health' event. We'll be hearing from Cat Adlam, Clinical Lead and Psychotherapist for the Adult Therapy Service at The Retreat in York, who will talk about the signs we need to look out for when our mental health isn't 'as good as it should be' and how we can best support our own mental health. Naomi Thompson, Head of Organisational Development and Cheryl Lythgoe, Society Matron, Benenden Health will share the strategies and practical activities they have adopted to maintain the high level of engagement and wellbeing of their people. 
We hope you will join us!
Bookings
Members - £10 / Non-Members £15
< Back to all events
Date And Time
Wed, 17 February 2021
12:00 – 13:30 BST