Date And Time
Wed, 5 May 2021
08:00 – 09:30 BST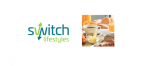 Pure Networking Breakfast
Sponsors Switch Lifestyles Ltd welcome you to join us for our 'Pure Networking Breakfast' on Wednesday 5th May. Pour your favourite coffee, treat yourself to a delicious pastry and log on for a great way to kickstart your day.
There will be plenty of opportunity for networking during the session so make sure you book your place and take some time out to catch up with colleagues and friends.
Bookings
For further information, email admin@york-professionals.co.uk.
This event is open to York Professionals Members only.
< Back to all events
Date And Time
Wed, 5 May 2021
08:00 – 09:30 BST