Date And Time
Tues, 8 December 2020
12:00 – 13:30 BST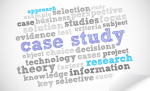 The Impact of Covid-19 on Business - Business Leaders Brainstorm
One thing's for sure – it's been a tough ride this year so what have businesses learnt from Covid-19? The York Professionals Board will present on their own experiences of dealing with the pandemic and how they are planning for the future. Three speakers representing very different businesses - we'll delve into what have been the main challenges for them, how they have faced these and hear about their thoughts and planning for the future.
This will be an interactive event and we'll be using breakout rooms to enable delegates to interact with one another and share their own experiences, the aim being to spark discussion and share tips and advice for the future. When the going gets tough, how do the tough get going? We hope you will join us!
Bookings
To book your place email admin@york-professionals.co.uk.
This event is open to York Professionals Members only.
< Back to all events
Date And Time
Tues, 8 December 2020
12:00 – 13:30 BST