York Professionals reviews its offer to Members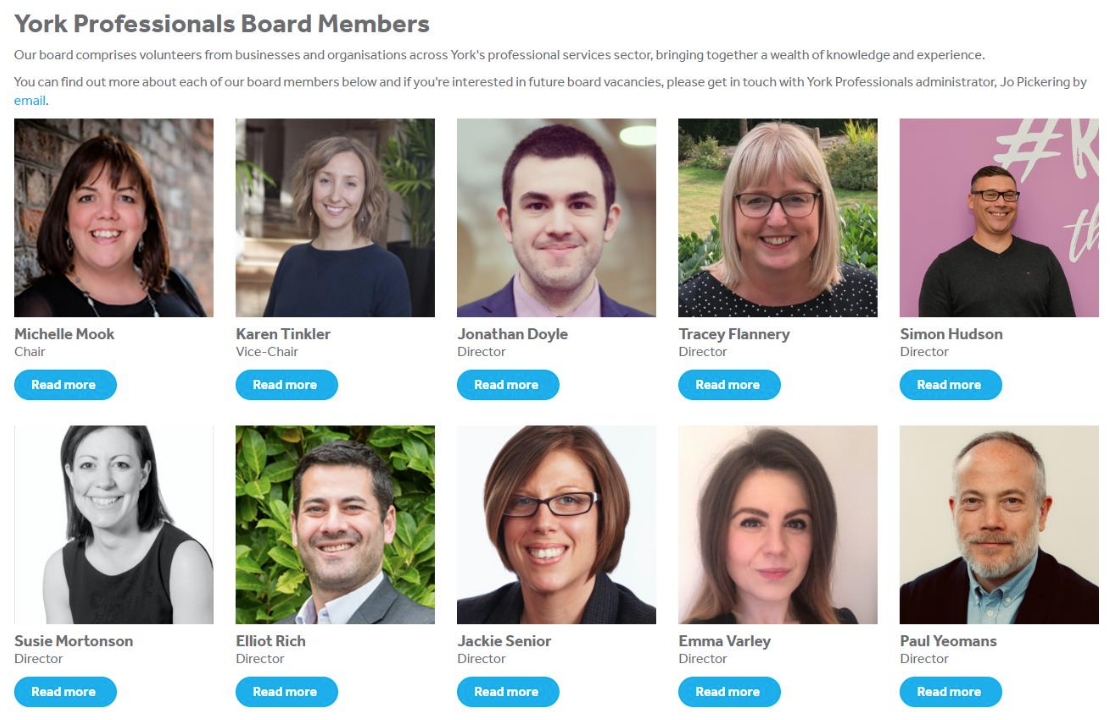 Have you heard? We're reviewing our offer for members and, following the success of our first ever online event last week, we will soon be announcing an ongoing programme of virtual events.
Our board members are also available for one-to-ones with members who have questions that relate to their individual areas of expertise.
Read more in our latest newsletter: https://bit.ly/2Aphodv
< Back to all news stories
York Professionals reviews its offer to Members