Exclusive York Professionals Offer: Free Business Planning Brainstorm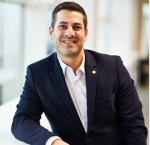 Exclusive York Professionals Offer: Free Business Planning Brainstorm
We are delighted to announce an exclusive offer for York Professionals Members!
Elliot Rich has been an active Board Director of York Professionals for the last three years. An experienced business coach, advisor and mentor with The Alternative Board (TAB) in York he has made a very generous offer to our members.
Many businesses have seen some of the most challenging months since March and Elliot has kindly offered a one hour zoom session for members who would like to review their own business plans for the coming year or discuss how best to approach this. This includes clarification of your own Personal Vision and how this translates into your business to help you deliver what you want out of life.
There is no cost to this other than your time. Interested? To book your time with Elliot for October or November please contact him directly at erich@thealternativeboard.co.uk.
< Back to all news stories
Exclusive York Professionals Offer: Free Business Planning Brainstorm