Exclusive York Professionals Offer: Converting Accounting to the Cloud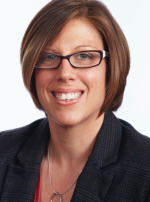 Exclusive York Professionals Offer: Converting Accounting to the Cloud
We are delighted to announce an exclusive offer for York Professionals Members!
We regularly bring our members exclusive offers and this month we are delighted to introduce fellow York Professionals Board Director, Jackie Senior, Director of Real Time Accounting at Garbutt + Elliott. Jackie and her team specialise in working with businesses who use Xero as their core accounting platform and also in helping businesses on desktop or manual systems convert to Xero.
As members of York Professionals, Jackie and her team would like to help you to work as efficiently as possible in the cloud and are offering a free health check to review the data quality and process efficiency of your Xero system and the results would be delivered via a virtual call.
If you have not yet converted to the cloud, Jackie and her team can provide a free consultation to explain what a transition to the cloud would mean for you and your business and answer any questions or concerns you may have. If the time is right to transition to the cloud a 20% discount would be applied to the usual fees for this service.
< Back to all news stories
Exclusive York Professionals Offer: Converting Accounting to the Cloud