Exclusive York Professionals Offer: Free One-to-One Meeting to Discuss Grant Opportunities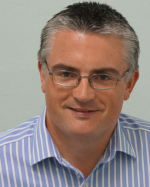 Exclusive York Professionals Offer: Free One-to-One Meeting to Discuss Grant Opportunities
Simon Middleton joined the board of York Professionals earlier this year and a number of members have worked with him previously through his role as a Business Growth Manager with Leeds City Region LEP. 
Simon has kindly offered to undertake a review with York Professionals members to see if there are any opportunities to support their future plans using any of a range of grants available to businesses in this region.
There is no cost to this other than your time. Grants can be used to help purchase new equipment, fit out premises, invest in digital technology, undertake staff training and development.
Get in touch with Simon here Simon.Middleton@makeityork.com
< Back to all news stories
Exclusive York Professionals Offer: Free One-to-One Meeting to Discuss Grant Opportunities