Let's make 'MySight York Covid-19 Response: Home Connections' happen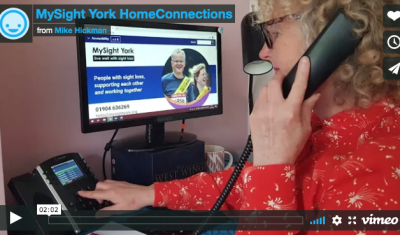 MySight is raising funds to support its 1200 members with sight loss in the York community during the Covid-19 social-isolation/self-isolation period and beyond.
The team is already 10% of the way to their target of £2000 for their Home Connections service with the Aviva Community Fund. Please help us support over 1200 individuals with sight loss in the York Community by pledging monies.
Thank you to everyone who has supported us so far!
MySight York is a thriving, independent, local charity working to help people with sight loss to remain independent.
< Back to all news stories
Let's make 'MySight York Covid-19 Response: Home Connections' happen