Date And Time
Wed, 26 January 2022
18:00 – 20:30 BST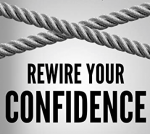 New Year New You - Rewire Your Confidence
Join us on Wednesday 26th January for our 'New Year New You - Rewire Your Confidence' event at Middletons Hotel, York. We'll be welcoming hypnotherapist, Darren Housley, The Mind Guy to deliver a thought-provoking session around getting your confidence back post-Covid. After 18 months of working from home and only interacting with people behind the security of a computer screen how do you get your old confident self back out there?
The session will help delegates to overcome personal challenges, rewire their self confidence and set themselves up for a successful 2022.
Bookings
Event Cancellation and Refund Policy
Cancellations must be advised in writing / email at least 7 working days prior to the activity date. A refund will not be granted if a registrant fails to attend an event or cancels within 7 working days prior to the activity.
< Back to all events
Date And Time
Wed, 26 January 2022
18:00 – 20:30 BST