Professional Services Sector in York Benefits from Boost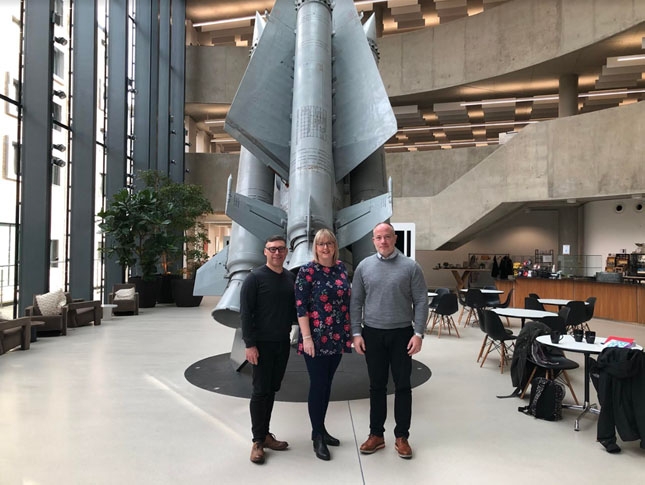 The unveiling of a brand new website and the strategic appointment of two new board directors gives a welcome boost to York Professional's representation and profile of the professional services sector in York.
Simon Hudson, Managing Director, The Soapy Group and Paul Yeomans, Vice Chair, York Mind, both join the York Professionals Board, further strengthening the Marketing and Charity sector representation in the city.
Coupled with the new appointments, a brand new website has been unveiled which better reflects the ambition of the organisation, whilst creating an interactive, useful and relevant forum for York Professionals members.
Chair Michelle Mook says, "More than 21,000 people work in York's professional services sector and we're keen to ensure that we represent them all. We are delighted to have successfully recruited Simon and Paul, who each bring their expertise, strategic insight and enthusiasm, to join our fantastic team of directors who work diligently behind the scenes to ensure that the strategic objectives of York Professionals are delivered for the benefit of the city's professional services community.
"Our new website is fresh and vibrant and our members will benefit from a stronger profile and share of voice as we strive to grow and showcase York as a community of professionals, recognised as leaders in their field. I would like to thank Anne Taylor and the team at See Green for working on the new website. This is a fantastic achievement and we simply couldn't have done it without them!"
York Professionals represents the professional services economy in seven key sectors including business support, creative and digital, finance, legal, marketing, people and property. Working alongside a series of city-wide partners, York Professionals supports economic growth by helping to position York as a leading centre for international business and enterprise.
< Back to all news stories
Professional Services Sector in York Benefits from Boost