Would Elon Musk buy your business?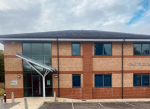 Three York Professionals members joined forces recently to host an event designed to help company owners build value in their businesses in preparation for a future sale
David Wilson, Corporate Finance Director at Clive Owen LLP Chartered Accountants; Susie Mortonson, Head of Commercial at Harrowells Solicitors; and Karen Tinkler, Director at The Partners Group, hosted the event at the Clive Owen offices in York.
Owners from 15 local businesses heard from David Wilson about the different ways of selling a business, how to value a company, and the sale process. Susie Mortonson discussed legal aspects of selling a company: how to structure a sale, and the due diligence process, as well as outlining some common pitfalls and how to avoid them. 
PR expert Karen Tinkler encouraged businesses to see their company reputation as a 'competitive asset', exploring what reputation is worth, factors that can affect it, and how your business reputation can enhance - or reduce - its value when it comes to selling.
David says, "It's never too early for a business owner to start planning for their eventual exit. Even if you're not planning to sell yet, there are steps you can take now that will build value in your business in the short term and enhance its value when you do decide to sell. 
"We wanted to give business owners a head start, and also help them look at their company through the eyes of a potential buyer to see how and where they can start to add value now that will pay dividends further down the line."
The three presenters were joined by Nick Houghton, CEO of the JMG Group, a Yorkshire headquartered insurance broking business. The JMG team completed a private equity backed management buyout in 2019 and have gone on to acquire 10 companies in the last 12 months. Nick shared his experiences as both a seller and a buyer, offering tips and advice to the business owners in the room. 
The event was well received, with one MD saying, "I found it really useful. Lots of very good tips to start thinking about and implementing now."
Susie Mortonson adds, "It was fantastic to collaborate with fellow York Professionals members and, following the success of this seminar, we will be looking to run more free events together on different topics to support businesses in the city and beyond."
< Back to all news stories
Would Elon Musk buy your business?